Attacked on a Tiger's Whim
by
Mario Yamada
(Kimagure Tora ni Okasarete)
Tomoya is working at a host club when he unexpectedly comes face to face with a nightmare from his past. After his first two traumatizing experiences with Murase, Tomoya finds his third encounter intoxicating as he's drawn deeper into Murase's dangerous life. Will Tomoya find a way for their two worlds to coexist, or will Murase's dark past consume them both?
Available on
eManga
,
Kindle
, and
Nook
!
Yaoi, Rated M 18+
---
A Truthful Picture
by
Sumako Kari
(Komekami Hyouhyou)
High school student Teruaki Kittaka had a secret crush on his classmate, Kenji Yoshino. After a scarring experience in middle school, Teru was sure to keep the secret to himself... Or so he thought. What will happen if Kenji finds out...?! Sumako Kari presents this and a collection of other touching tales of love and affection that will resonate with people of all ages and backgrounds.
Available on
eManga
,
Kindle
, and
Nook
!
Yaoi, Rated YA 16+
---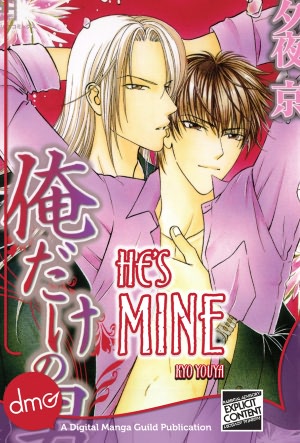 He's Mine
by
Kyo Youya
(Oredake no Otoko)
After Hakana is rejected by his crush and comforted by Rinya, their childhood friendship develops into a friendship with benefits. Since his physical needs are taken care of by Rinya, Hakana feels no desire to tie himself down with a serious relationship until Rinya's ex-lover shows up and wants a second chance. Suddenly, just being friends isn't enough for Hakana, but can the two of them handle taking things to the next level?
Available on
eManga
,
Kindle
, and
Nook
!
Yaoi, Rated M 18+
---